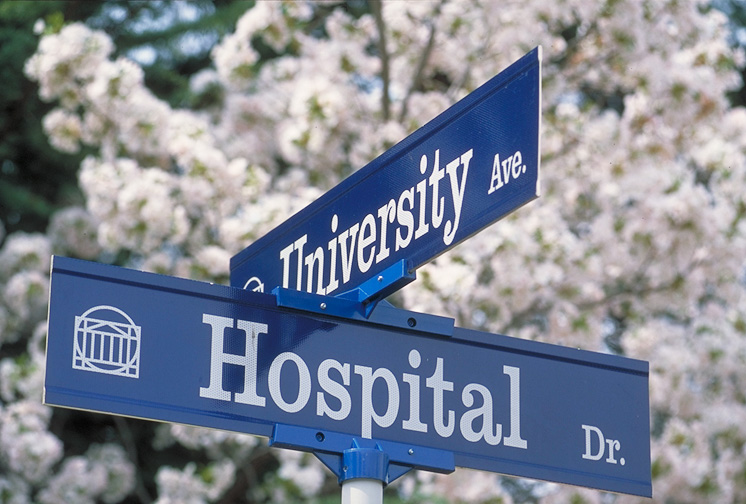 U.S. News and World Report's 2016-2017 "Best Hospitals" guide has recognized eight UVA Health System specialties and ranked UVA as the No. 1 hospital in Virginia.
Click Here To Learn More
We've just heard about something super fun for the whole family! Our friends at Greater Good Gaming are having an event to benefit UVA Children's Hospital called CONSTRUCTUS! People of all ages can attend for $5 and play video games of all kinds, board games, computer games, and build with Legos. There will even be contests and prizes! The event is from 12n-9pm on Saturday, November 19th at New Life Foursquare, 97 William Cousins Road, Staunton, VA 24401. You can learn more about it here:
https://www.facebook.com/g34charity/?fref=ts
#UVACH #CMN #extralife
We are outside the Primary Care Center asking patients, clinicians and family members: What does "right care" mean to YOU? Stop by and write down a word or phrase!
UVA Health System - Cancer Disparities in Rural Appalachia
Like to run? Want to help the babies at the UVA NICU? Join the #ForLucas10x10 Challenge!
Carlos Coles is a greeter at Northridge, helping patients get to their appointments safely & arranging transportation if needed.
#TeamTuesday
#uvaaspire
UVA Expert Offers the Lowdown on Menopause and Midlife Health
Dr. JoAnn V. Pinkerton, UVA's midlife health director and executive director of The North American Menopause Society, offers helpful tips for getting through "the change," in advance of an event to be held Tuesday evening. Click the photo to read more.
Readers of The Daily Progress newspaper are understanding a little more about what "health literacy" means, and what resources UVA offers, thanks to a new Vital Signs column published yesterday. October is Health Literacy Month, and The Daily Progress interviewed the Patient & Family Library Manager, Lydia Witman, before publishing this summary of basic information and resources. Read the column online at The Daily Progress - Vital Signs page linked below, and tell us your tips for staying on top of your health!
UVA Enhances Cancer Work
Imagine your body becomes immune to malignant tumors. As soon as cancer cells begin to form, T cells in your immune system gear up and destroy them. Or, imagine that once a tumor has already formed, rather than applying chemotherapy to a large area of your body — causing hair loss and other dramatic side effects — drugs could be delivered straight to the tumor. These are two of the areas researchers at U.Va. Cancer Center in Charlottesville are exploring. Click the logo to read more.